Keep Castin' Charters Customer Reviews
Ratings & Reviews Summary -
5.0010 reviews
Neuse River Fishing Comments & Posted Reviews (10)
November 28, 2021
Took my 2 boys fishing with Capt. Ashley (on the coldest day of the year) and he put us on the fish!!! I think they wanted to get in the cooler to warm up. I would recommend anyone who wants to have fun, be safe and catch fish to hook up with Capt. Ashley. Very professional. 6 Stars!
August 8, 2021
Went fishing with captain Ashely King and had an absolute blast! Not only does he know the river like the back of his hand but he caters to exactly what your targeting. We were looking to target the old red drum and he put us on em! Even though storms were pushing in on us he stuck to the game plan and didn't give up. Another big plus with our experience was my fiancé had to pee often as most women do, and he had a comfortable spot on the boat prepared and was professional and respectful which goes a long way in my book. Another plus was he was on the water ready to go before we got there and had great communication the days prior as well as the morning of on when and when to meet. Any questions i had he always answered the phone or texted back. I honestly couldn't have asked for a better experience!!! Not only is he affordable but the guys a class act! We hope to be back soon for another trip and i won't book anyone else but him!!!
Read More
June 7, 2021
Capt Ashley was knowledgeable and a pleasure to fish with. He put us on the fish and showed us some tricks of the trade at the same time.
March 7, 2021
FIVE STARS!!! My fiance and I had a great experience fishing with Captain Ashley King of Keep Castin' Charters. We were targeting speckled trout with 20 mph winds after 2 inches of rain the previous night. Despite the weather, Captain Ashley put us on fish from the start of the charter. We caught a lot of quality trout throughout the day with little to no lull in action. Captain Ashley answered any questions that arose with great detail only a knowledgeable and experienced captain could provide. Captain Ashley's personality will keep you entertained! He instigated the fishing rivalry between my fiance and I throughout the day, making for fun competition/conversation. If you want to catch fish and have a blast with family or friends, Captain Ashley King of Keep Castin' Charters is the man!
Read More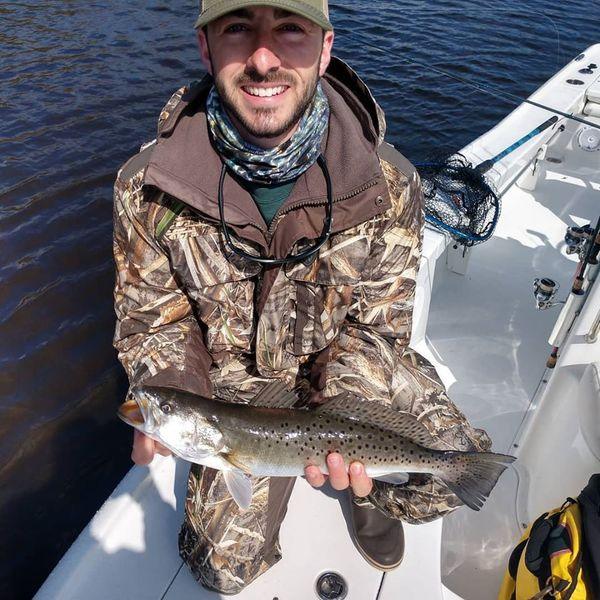 December 14, 2020
Highly recommend Capt. Ashley King. A personable, and professional Captain that is all about making sure you have a good time in any condition. Thanks for the trip.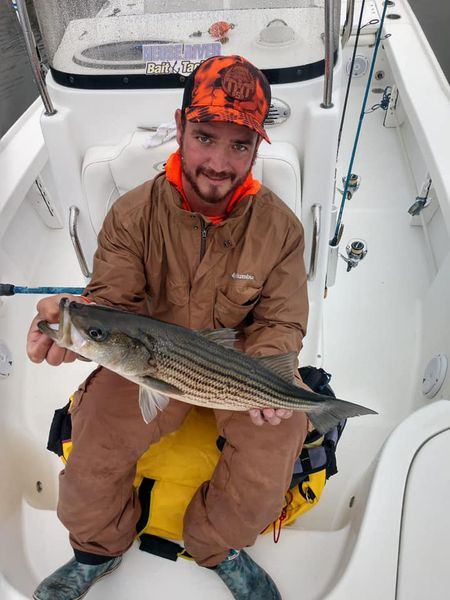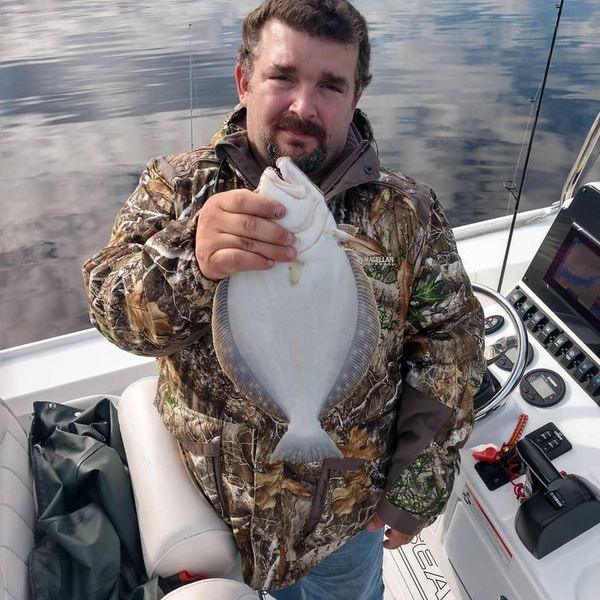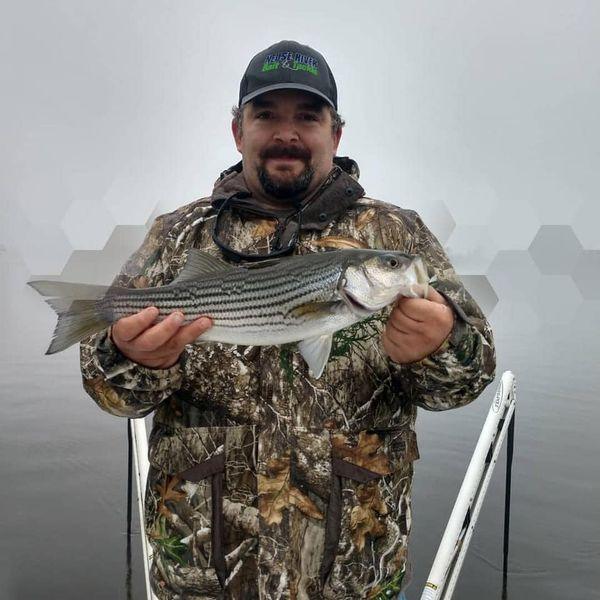 August 16, 2020
Ashley made it his personal mission to make sure we caught fish! During our half day trip we brought in a total of 26 fish! He was thoughtful, knowledgeable and passionate about making sure his clients have a great experience. I learned a lot, laughed a lot and left with many great memories! He will not disappoint.
March 1, 2020
Captain Ashley was killing it today!! Monster fish while staying out of the wind and dry!!! GREAT TIME!!!!
February 10, 2020
Ashley is super knowledgeable, easy to talk to, and a great dude! Can't wait to fish with him again!
December 2, 2019
Great experience with Ashley. Very professional, knowledgeable and great fishing too!
October 25, 2019
We had an excellent time with cap'n Ashley, mother nature was not in a very cooperative mood, but he still put us on fish, nice stable boat, and a very knowledgeable captain, absolutely recommended for all levels of fishing skills
Top Neuse River Fishing Experience
Keep Castin' Charters Customer Reviews are provided by our guests. We focus on providing our Neuse River Fishing Guide guests the very best experience. Our Fishing reviews are from trips in Neuse River, Trent River, West Bay, Bay River, Onslow Bay, Atlantic Ocean.